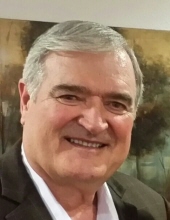 Obituary for George N Cox
A Memorial Service for George N. Cox, age 73, of Frankston, is scheduled at 1:00 p.m. Saturday, January 11, 2020 at the Frankston Church of Christ.
Mr. Cox passed away Tuesday, December 31, 2019 in Athens. George was born September 21, 1946 in Jacksonville to Wesley and Dixie (Billingsley) Cox.
He graduated in 1965 from Canyon High School. His Bachelor of Science degree was received from Abilene Christian College and Masters in Education from West Texas State University. Mr. Cox was a girls' basketball coach. He coached at the high school, junior college and division I college levels.
Fishing was an activity Mr. Cox greatly enjoyed throughout his life. He also enjoyed attending the Texas boys' and girls' state basketball tournaments. Mr. Cox loved to teach Bible and delighted in the fellowship at Camp Blue Haven in New Mexico.
He was preceded in death by his parents. Left to cherish his memory are his daughter, Courtney Brown and husband Matt of Arlington, TX; son Wes Cox from Flint, TX; brother James Simmons-Cox from Bend, OR and sister Dixie Cox from Santa Cruz, CA. Mr. Cox is also survived by his beloved grandchildren Harper and Dixie Brown and Grayson Cox.
In lieu of flowers, memorials can be made to Camp Blue Haven Foundation, PO Box 417, Marble Falls, TX 78654 or to a favorite charity.