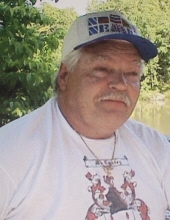 Obituary for Leon McCauley
Leon McCauley, age 76 of Frankston, passed away Thursday, April 11, 2019 in Palestine.
Leon was born March 4, 1943 in St. Jo, Texas.
He was a welding inspector in the oilfield industry.
Mr. McCauley was preceded in death by his mother, Edna (Chaney) Frye and twin brother, Leonard McCauley.
Left to cherish his memory are his wife, Linda McCauley of Frankston; daughters, Jessaca Kordsmeier and husband Andy, Vanessa Smith, all of Tyler, Rita Sanchez and husband Franky of Waxahachie, and Amanda Tucker and husband Richard of Dallas; sons, H. Leon McCauley and wife Brandy of Maud, and Brian Fugett and wife Brandi of Waxahachie and James Fugett of Red Oak. He is also survived by 15 grandchildren, numerous great-grandchildren, and several nieces and nephews.