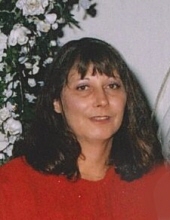 Obituary for Linda Sue Johns
A funeral service for Linda Sue Johns, age 66, of Frankston Texas, is scheduled at 10:00 o'clock in the morning Wednesday, July 29, 2020 at Autry Funeral Home in Frankston. Sue will be laid to rest at Frankston City Cemetery.

Sue passed away peacefully on Friday, July 24, 2020 in Frankston Texas.

She was born January 13, 1954 in Archer City, Texas to William Macon Johns Sr. and Vivian Ruth (Phillips) Johns.

Sue was employed for over 20 years with FEMA Emergency Management Agency and over 20 years with Merchants Freight Lines. She loved gardening, was an avid reader of classics, and played computer games. She enjoyed watching TV, some of her favorite shows included Pioneer Women, Criminal Minds, Judge Judy, NCSI, she was also a big Elvis Presley fan. Sue loved many things but more than anything she loved her grandchildren.

Sue was preceded in death by her parents; a brother, Robert Dale Johns, a sister, Guinn Evens.

Left to cherish her memory are her beloved partner of 23 years, Jerry Whale of Frankston, Texas; daughter, Misty McNeel and husband Mitchell of Forney Texas; son Shawn Andrews and fiancée Kara Childress of Frankston, Texas; daughter, Leighanna Rickman of Arkansas; brother, William "Bill" Macon Johns Jr. and wife Misty of Frankston, Texas; eleven grandchildren, Alexandria, Arin Ann, Tyler, Justin, Nevaeh, Katie, Hannah, Saylor, Bryntley, Daxtyn, and Payton; one great-grandson Liam, and numerous nieces and nephews including Macon, Jonathan, Jacy, and Ivonia.

The family will serve as pallbearers.

Viewing will begin on Tuesday July 28, 2020 from 1 to 5 o'clock in the afternoon at Autry Funeral Home, Frankston Texas.