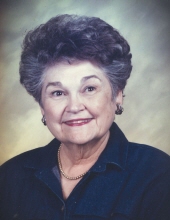 Obituary for Lucy Canter
Lucy Canter born August 2, 1930 to George and Lucy Kennedy entered eternal life on September 15, 2020. She was preceded in death by her parents, her husband Jim and son Steve. She is survived by her son Mark and his wife Aline, her son John and his wife Nan, and their eight grandchildren and eight great grandchildren.
While they attended SFA, she met her husband, Jim Canter, a successful football and baseball player. Lucy was Miss SFA 1950. After graduating they were married and began their careers. They were happily married for 56 years.
Jim had the pleasure of coaching all three sons and Lucy taught them Junior English. Lucy and Jim actively served their church. She wanted her grandchildren and great grandchildren to know of their love and devotion to them and to the Lord.
A graveside service is scheduled at 10 a.m. Thursday, September 17, 2020 at Still Waters Memorial Gardens. Steve Edwards will officiate services under the direction of Autry Funeral Home in Jacksonville. Memorials may be sent to Heart to Heart Hospice of Tyler.
Visitation will begin on Wednesday, September 16, 2020 5 to 7 p.m. at Autry Funeral Home, Jacksonville.
Pallbearers will be her grandsons, Stephen, Clay, Caleb, Luke Joseph R., and Joseph N.