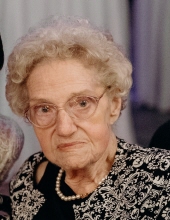 Obituary for Oleta Chandler
Oleta Chandler, age 83, of Shreveport, LA, (formally of Jacksonville, TX) passed away Friday, January 4, 2019 in Shreveport, LA.

Oleta was born October 21, 1935 in Jacksonville, TX to Will Labor and Atrell Iris (Ewing) Keith.

Mrs. Chandler demonstrated a commitment to caring for others throughout her personal and professional life and was a member of Cove Springs Community Church in Jacksonville, TX.

Oleta was preceded in death by her parents; her husband, Robert Chandler; her brother, Elbert Keith; and her daughter-in-law, Bonnie Chandler.

Left to cherish her memory are her sons Michael Chandler of Shreveport, LA, Larry Chandler and wife Blanca of Carrolton, TX; sister, Juanita Allen of Jacksonville, TX; three grandchildren, Kristin Carroll and husband Dustin, Dr. Iris Chandler and husband Dr. Marco Ramos, and Stephen Chandler and wife Hannah; one great grandchild, Seth Carroll; and numerous nieces and nephews.

A private service will be held on Wednesday.