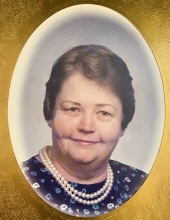 Obituary for Patricia Ann Spencer
Mrs. Patricia Ann Kirby Spencer, 79, of Garrison, Texas, passed away peacefully on Sunday, March 22, 2020. Born on March 20, 1941, in Jacksonville, Texas, she was the daughter of Fred Leon Kirby and Tressie Lee Alexander Kirby.
Residing in Garrison, Texas, since retirement, Mrs. Spencer was a 1958 graduate of Bullard High School. She earned her business administration diploma from Federal Institute Business School in Tyler, Texas, and loved working as a bookkeeper for over 40 years.
She met the love of her life Jerry Don Spencer while he was attending and she was working at North American Theological Seminary in Jacksonville, Texas, and they married February 26, 1967. They made their home in Galveston and Brazoria counties until retirement when they moved to Garrison be closer to the grandchildren.
She is survived by her husband, Jerry D. Spencer of Garrison, Texas; daughter Teresa Spencer Luna and husband Matthew of Nacogdoches, Texas; daughter Tammie Lynette Spencer of Angleton, Texas; grandchildren Caitlin Spencer Luna and Cade Spencer Luna of Nacogdoches, Texas; sister Sue Kirby Holloway of Troup, Texas; and nieces Tonya Holloway Johannsen and Tera Holloway Franklin of Troup, Texas.
The Spencer family expresses great appreciation for the nurses and staff at Garrison Nursing Home as well as Texas Home Health Hospice for their tender, loving care in her last days.
A private graveside service will be held at a later date.