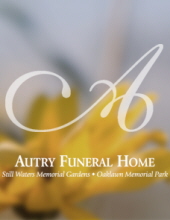 Obituary for Patricia Catherine Harris
A funeral service for Patricia Catherine Harris, age 68, of Jacksonville, is scheduled at 10 o'clock in the morning Thursday, March 14, 2019 at First Christian Church in Jacksonville. Friends and family are invited to visit with the family at 9 AM before the service. Rev. Barbara Morgan will officiate. Interment will be in Port Neches, Texas. Services are under the direction Autry Funeral Home in Jacksonville.
Patricia was born August 16, 1950 in Montgomery, Alabama to Charles and Lavelle Harris.
Pat's family moved to Texas when she was one year of age. She attended Port Neches High School, the University of Houston and received a Juris Doctorate in Law from Tulane Law School in New Orleans, LA.
She loved to travel and felt lucky to see parts of Europe, South Korea and Japan. She worked in law enforcement for 15 years and for the past 15 years, she taught Special Education at Robert E. Lee High School in Tyler.
Patricia is survived by her parents, Charles and Lavelle Harris; several cousins; and special friends: Lynda Litterst, Cynthia DeVries of Lubbock and Mary Helen Pedersen of Kingwood; and her very special pets, Taylor, Belle and her German Shepherd dog, Chein.
Her parents want to say "Thank you Dr. baker and all the other doctors and nurses of the ICU at Christus Trinity Mother Frances Hospital in Tyler. They are all angels and took special care of our daughter".