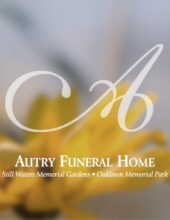 Obituary for Ronald Wayne Sanders
Ronald Wayne Sanders, born October 21, 1954, in Jacksonville to Richard and Ruby Sanders, passed away Friday, July 31, 2020 in Tyler. He was 65 years old.
A graveside service will be held at 10 o'clock in the morning Friday, August 7, 2020 at Earle's Chapel Cemetery. Rev. Doug Wintermute will officiate. Services are under the direction of Autry Funeral Home, Jacksonville.
Ronnie was a purchaser for Hood Packaging. He enjoyed muscle cars, guns, hunting, and fishing. Ronnie was a Baptist.
He was preceded in death by his parents.
Left to cherish his memory are his wife of 20 years, Debbie Sanders; brothers, Ricky Sanders and wife Lisa of Mixon, Randy Sanders of Jacksonville, and Robbie Sanders and wife Dixie of Jacksonville; mother-in-law Jean Hunt and sister-in-law Karen Markasky, both of Jacksonville.
Honorary pallbearers are Emmet Sanders, James Sanders, Josh Sanders, Johnny Markasky, and Steven Markasky.