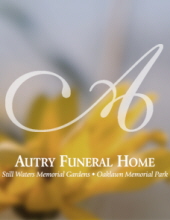 Obituary for Sam Brown Jr.
Sam Brown, age 94, of New Summerfield went to be with his Lord and Savior Saturday, July 25, 2020 in Jacksonville, TX.
He was born August 10, 1925 in New Summerfield, TX to Sam Edward Brown Sr. and Alta Mae (Shaw) Brown.
Sam was an engineer and worked for Rockwell and Boeing Space Program, he was also in the Navy and served in WWII. He loved Texas and raising cattle.
He was preceded in death by his parents; his wife, Carmela Brown; daughter, Annette Whited; a sister and two brothers.
Left to cherish his memory are his daughters Diane Dickinson and Linda Herman both of California; and his sister Elsie; five grandchildren, Tamra, Tonya, Cameron, Tosha, and Caleb; and two great grandchildren, Seth and Jacob.
Private services and burial will be held in California at Memory Garden Memorial Park in Brea, CA.