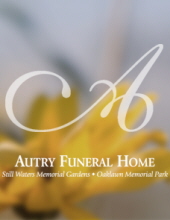 Obituary for Seth Levi-Tanner-Isaac Blevins
Seth Levi-Tanner-Isaac Blevens, of Tyler, was born on February 28, 2019. He passed into the arms of Jesus on Friday, May 3, 2019.
He was preceded in death by grandmother, Brandie Blevins, and uncle, Isaac Kimbelin.
He is survived by his mother, Destiny Blevins and Randy Tackett, and brother, R.J. Sanford, all of Tyler; grandfather, Darryl Blevens of Kilgore, and grandparents, Stephanie and Stacy Pickett of Chandler. He is also survived by numerous aunts, uncles and cousins.
A memorial service is scheduled for Friday, May 10, 2019 at 4 o'clock in the afternoon at Autry Funeral Home Chapel in Frankston.
Previous Events
Service
Autry Funeral Home - Frankston
East 379 Pine Street
Frankston, TX 75763