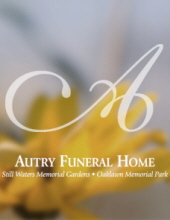 Obituary for Charles Robert "Bob" Ozment
Charles Robert "Bob" Ozment born to W.E. and Ruth Ozment on December 2, 1938 entered eternal life June 26, 2020. He was 81 years old.
A graveside service is scheduled at 2 p.m. on Tuesday, June 30, 2020 at Cathedral in the Pines in Tyler. Rev.Sam Deville will officiate. Services are under the direction of Autry Funeral Home, Jacksonville.
Charles served in the U.S. Air Force. He was a USDA meat inspector for over 20 years.
He was preceded in death by brothers and sisters-in-law, Rogers and Inez Ozment, Billy and Sue Ozment, and Jim Ozment; sister and brother-in-law, Joyce and Jimmie Smith; brother-in-law, Frank Breeden
Left to cherish Bob's memory are his son, Lee Eric Ozment of CA; sister, Lois Breeden,sister-in-law Jean Ozment and several nieces and nephews.
Uncle Bob was always up for a trip to the local horse racing track and was a pretty good handicapper.
Good gardening advice would come whether asked for or not and was known to have one of the neatest and productive gardens in the area.