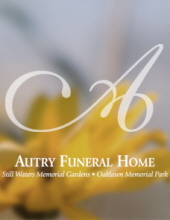 Obituary for Billy Bradshaw
Billy Bradshaw passed away Sunday, June 11, 2017 in Tyler.
Billy was born December 27, 1938 in Cleveland, TX to Joe and Lillian Cartedt Bradshaw. He was a retired blueberry farmer and served as the president of the Texas Blueberry Growers Association. Bill also worked for the Atomic Energy Commission.
He was preceded in death by his parents; daughter, Belinda Carpenter; and a brother, Bob Bradshaw.
Left to cherish his memory is his wife of 25 years, Barbara Bradshaw of Jacksonville; son, Kenneth Bradshaw and stepson, Howard Montgomery both of Rusk; stepdaughter, Kara Hancock of Jacksonville; sisters, Patsy Chastain of Houston, Lynda Mill and Jan Bolton both of North Carolina; nine grandchildren, one great-grandchild and several nieces and nephews.
Rather than customary condolences, memorials may be made in Mr. Bradshaw's honor to Hospice of East Texas 4111 University Blvd., Tyler, Texas 75701.