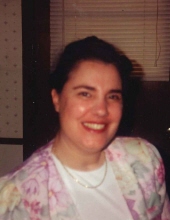 Obituary for Geraldine Nancy Davis Sexton
A funeral service for Geraldine Sexton, 74, will be held at 10 o'clock in the morning, Tuesday, June 26, 2018 in the Chapel of Autry Funeral Home, Frankston, TX. Rev. Jerry Chamberlain will officiate. Burial will follow in Garden Oaks Cemetery in Berryville under the direction of Autry Funeral Home, Frankston. The family will receive visitors at Autry Funeral Home in Frankston on Monday, June 25, 2018 from 6 to 8 o'clock in the evening.
Geraldine was born June 10, 1944 in Monroe, LA and passed away Thursday, June 21, 2018 in Berryville.
Geraldine has been a resident of Three Points in Berryville since 1979.
Geraldine was a loving wife of 52 years before going home to be with the Lord. She was a devoted mother, grandmother, and great-grandmother.
Geraldine was preceded in death by her beloved parents, Rev. Gerald Davis Sr. and wife, Remigia.
Those left to cherish her memory include her husband, Sam Sexton; son, Christopher Sexton and wife Kathleen; grandchildren, Shawn, Eric, and Staci, several great-grandchildren; sister, Reba Byrd and husband Richard; brothers, Rev. Frank Davis and wife Carol, Rev. Stephen Davis and wife Barbara, and Gerald "Jerry" Davis and wife Debbie; and many nieces and nephews. She will be sadly missed by all who knew and loved her.