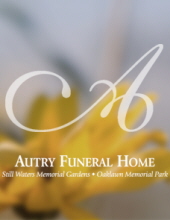 Obituary for Nellie Langdon
Nellie Langdon, age 83, of Rusk, passed away Tuesday, April 30, 2019 in Jacksonville.
She was born April 21, 1936 in Lanard, Kansas to Merin and Elizabeth Taylor.
Nellie was preceded in death by her parents; husband, Tony Langdon; brother, Clinton Taylor Meigs and a granddaughter, Kim Clark.
Left to cherish her memory is her son, James Langdon and wife Shiela of Jacksonville and sister, Charlotte Jennings of Jacksonville. She is survived by grandchildren, Billy, Rachel, Bobbie and Anthony. Great-grandchildren are Cody, David, Shelbe, Sum'R, Luke, Jade, Taylor and Kole; and several nieces and nephews.