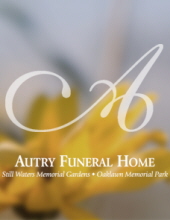 Obituary for Marvin Lester Davis
Marvin Lester Davis, of Texarkana, passed away at Waterton Plaza at Cowhorn Creek on August 8, 2019. He was 89 years old. He has now joined his long-awaited precious wife, his son, his mother and father and three brothers. Marvin was born in Cass, Cass County, TX on August 7, 1930 to Enoch and Ruby Davis.
He was a graduate of Woodrow Wilson High School in Dallas, Class of 1949. He was a member of 453rd ASU ROTC. Marvin was on a golf team and continued to play golf until he moved to Texarkana.
Mr. Davis retired after 52 years with Dallas Morning Newspaper. He was an independent contractor with Morning news. He helped many young boys start on the right path by giving them jobs.
Left to cherish his memory are his daughter, Charlotte N. Davis Butler; son, Stephen R. Davis; daughter-in-law, Karen Warrington Davis. He is also survived by grandchildren Joseph M. Trewin, Clinton M. Trewin and wife Brandi, Kyle R. Davis, Austin L. Davis and wife Abbigail, Jacob R. and Grant Davis; and great-grandchildren, Dylan, Cassidy, Brayden, Landon, Addison Trewin and Hudson Davis.
Visitation will be held from 11 a.m. to 12 p.m. at Autry Funeral Home in Jacksonville. A graveside service is scheduled at 2 o'clock in the afternoon Sunday, August 11, 2019 at Providence Cemetery in Jacksonville, TX.